The RapidStop® Tourniquet combines breakthrough technology with innovative design to significantly reduce application time when dealing with traumatic injuries. It has been specifically created to be the easiest and quickest product on the market for self-application, which is a critical consideration for people injured when alone who have only moments to affect occlusion before losing consciousness.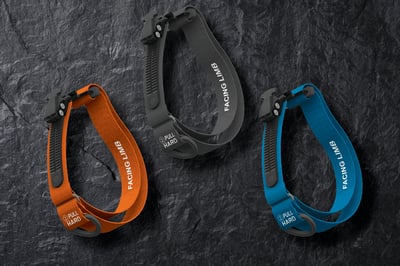 New design
In the case of a traumatic limb injury, every second counts. Achieving full blood vessel occlusion is a critical first step in stabilising a patient and the faster this can be achieved the greater the chance of saving a life. Researched and developed by leading experts at MIT, with input from medical and military professionals, our new tourniquet can be applied with only one hand, making it indispensable for injured personnel out in the field. The innovative ratchet and buckle system allows for rapid encirclement of injured limbs and substantial mechanical advantage when reducing blood flow to the area. It has also been refined with direct feedback from end users in the UK emergency services, proving its merit as a 'field tested' piece of equipment.
Use cases
High performance tourniquets are crucial pieces of kit in the army, navy, air force and emergency services, as well as for search and rescue personnel. High risk work environments such as construction, manufacturing and oil and gas can also require tourniquets in the event of an accident, as can outdoor pursuits such as rock climbing, mountain biking and adventure sports where severe limb injury is possible. Adding an effective, easy-to-use tourniquet to your first aid kits and AED areas can go a long way towards reducing fatality risks from injury.
For more information on the Aero Healthcare RapidStop® Tourniquet, contact us today.